Level 1 Cutlasses: Dagger
Edit
In the right hands, the dagger can be a deadly weapon in close combat. It may not be the most efficient weapon however due to its limited range.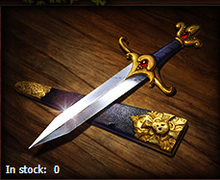 Effect:
+8 Boarding Bonus
+8 Boarding Protection
Cost: 100 Gold
Level 2 Cutlasses: Boarding Axe
Edit
Perfect for splitting wood, skulls and even armor. The boarding axe is a versatile weapon that shows off what it can really do, especially when seizing ships.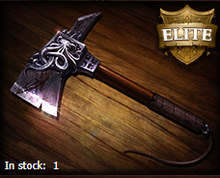 Effect:
+12 Boarding Bonus
+12 Boarding Protection
Cost: 50 Pearls