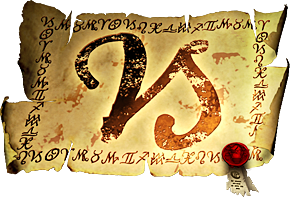 The Capricornus Bonus Map is a reward from entering Mojo's into the Cauldron of Aruba. You can recieve 1 map at a time and you need a total of

32 map pieces to create a full map and have access to the bonus map. 1 full map gives the players access to the bonus map once.
Below is a table containing each wave, what monsters appear and the rewards for completed each wave.
| Wave | NPC's | Rewards |
| --- | --- | --- |
| 1 | 4x Hounga, 1x White Mombu, 1x Agwe | 322x Pearls, 64x Black Gunpowder, 32x Agwe's Armor Plates, 3x Steel Harpoons, 32k Gold, 7,8k EP​. |
| 2 | 4x White Mombu, 1x Dambala, 1x Ghede | 410x Pearls, 82x Black Gunpowder, 41x Agwe's Armor Plates, 3x Steel Harpoons, 41k Gold, 10k EP​. |
| 3 | 1x Hounga, 1x White Mombu, 4x Orisha, 1x Wgoun | 487x Pearls, 97x Black Gunpowder, 49x Agwe's Armor Plates, 4x Steel Harpoons, 48k Gold, 12k EP​. |
| 4 | 3x Hounga, 1x Orisha, 4x Mahu, 1x Agwe | 675x Pearls, 135x Black Gunpowder, 67x Agwe's Armor Plates, 5x Steel Harpoons, 67,5k Gold, 16,2k EP​. |
| 5 | 1x White Mombu, 1x Dambala, 1x Mahu, 3x Nimbo, 1x Ghede | 729x Pearls, 146x Black Gunpowder, 73x Agwe's Armor Plates, 6x Steel Harpoons, 73k Gold, 17,5k EP​. |
| 6 | 3x White Mombu, 2x Orisha, 3x Loa, 1x Nganga | 836x Pearls, 167x Black Gunpowder, 84x Agwe's Armor Plates, 7x Steel Harpoons, 84k Gold, 20k EP​. |
| 7 | 4x Orisha, 3x Nimbo, 1x Ghede, 1x Kylesa | 1k Pearls, 201x Black Gunpowder, 100x Agwe's Armor Plates, 8x Steel Harpoons, 100k Gold, 24k EP​. |
| 8 | 5x White Mombu, 1x Damballa, 2x Agwe, 1x Mombu | 920 Pearls, 224x Black Gunpowder, 92x Agwe's Armor Plates, 7x Steel Harpoons, 92k Gold, 22k EP​. |
| 9 | 5x Dambala, 1x Mahu, 2x Loa, 1x Ghede, 1x Simbi | 1,1k Pearls, 184x Black Gunpowder, 112x Agwe's Armor Plates, 9x Steel Harpoons, 111k Gold, 27k EP​. |
| 10 | 4x White Mombu, 2x Mahu, 3x Ghede, 1x Kylesa | 1,1k Pearls, 221x Black Gunpowder, 100x Agwe's Armor Plates, 11x Steel Harpoons, 110k Gold, 26,5k EP​. |
| 11 | 3x Hounga, 3x Orisha, 2x Ghede, 1x Kylesa, 1x, Mombu | 1,1k Pearls, 233x Black Gunpowder, 117x Agwe's Armor Plates, 9x Steel Harpoons, 116,5k Gold, 28k EP​. |
| 12 | 3x Dambala, 3x Agwe, 1x Mombu, 1x Kezia | 1,4k Pearls, 288x Black Gunpowder, 144x Agwe's Armor Plates, 12x Steel Harpoons, 143k Gold, 34,5k EP​. |
| 13 | 4x Hounga, 1x Orisha, 2x Nimbo, 1x Mombu, 1x Obatala | 1,2k Pearls, 245x Black Gunpowder, 123x Agwe's Armor Plates, 10x Steel Harpoons, 122k Gold, 30k EP​. |
| 14 | 3x Mahu, 1x Obatala, 1x Yyrkoon | 1,4k Pearls, 296x Black Gunpowder, 148x Agwe's Armor Plates, 12x Steel Harpoons, 148k Gold, 35,5k EP​. |
| 15 | 4x Orisha, 3x Nimbo, 1 Yyrkoon, 1x Calabash | 2,1k Pearls, 422x Black Gunpowder, 211x Agwe's Armor Plates, 17x Steel Harpoons, 210k Gold, 50k EP​. |
| 16 | 3x Simbi, 3x Agwe, 2x Ogoun, 1x Mombu | 1,7k Pearls, 338x Black Gunpowder, 169x Agwe's Armor Plates, 14x Steel Harpoons, 170k Gold, 40,5k EP.​ |
| 17 | 3x Dambala, 2x Mahu, 2x Nimbo, 1x Loa, 1x Agwe, 1x Ghede, 2x Kezia | 1,9k Pearls, 391x Black Gunpowder, 196x Agwe's Armor Plates, 16x Steel Harpoons, 195,5k Gold, 47k EP​. |
| 18 | 2x Loa, 2x Agwe, 1x Ogoun, 1x Dahoma, 2x Obatala | 1,9k Pearls, 397x Black Gunpowder, 199x Agwe's Armor Plates, 16x Steel Harpoons, 198,7k Gold, 48k EP​. |
| 19 | 2x Dahoma, 2x Yyrkoon | 1,8k Pearls, 365x Black Gunpowder, 183x Agwe's Armor Plates, 15x Steel Harpoons, 182,5k Gold, 44k EP​. |
| 20 | 1x Orisha, 2x Dambala, 2x Mahu, 2x Ghede, 1x Kylesa, 1x Yyrkoon, 1x Ellegua | 2,5k Pearls, 503x Black Gunpowder, 252x Agwe's Armor Plates, 20x Steel Harpoons, 251k Gold, 60k EP​. |
At the end of the last wave, you will get teleported back to the map you came from. You receive rewards after every successful wave, and in total you receive:
25k
2,5m
5,000 Black Gunpowder
2,500 Agwe's Armor Plates
200 Steel Harpoons
25
600k EP
In addition to all of the above, you will also receive one of the following:

50% = One of 2 designs[1] (If 1 design is already owned, it remains as 50% until both are owned)
8% = Cunning Cannon Boost (7% damage increase for 7 days) (increases to 33% if both designs are owned)
8% = Capricorn Hull (25k increase for 10 days) [increases to 33% if both designs are owned]
34% = 10 Smoke bombs